DESIGN SEND
Our daily view of the world through the prism of design.
BY EDITORS
06 September 2022
The Design Dispatch offers essential, expert-written news from the design world, curated by our dedicated team. Think of it as your cheat sheet for the day in the design delivered to your inbox before you've had your coffee. Subscribe now.
Got something our readers need to see? Submit it here
Locals dispute claims that San Francisco's viability as an art market is in jeopardy.
"The closure of two art galleries – the SFMOMA-adjacent Gagosian in late 2020 and the impending closure of Pace Gallery in Palo Alto, both of which are reopening in Los Angeles – led to speculation in a recent New York Times article that San Francisco's viability as an art market, if not its very soul, was in some way at risk. For Pamela Hornik, a collector from Palo Alto who spends part of the year in Manhattan's gallery-filled neighborhood of Chelsea, the premise is simply wrong. "Gagosian and Pace's presence doesn't make or break the art scene in San Francisco," she told Standard. "I don't think either of them was ever at the center of any of this." [H/T The San Francisco Standard]
Selfridges aims to have half of its sales circular (rental, resale and reuse) by 2030.
The luxury department store chain said on Friday it was doubling down on rental, resale and reuse as it seeks to meet its climate commitments. By the end of the decade, the retailer aims to that 45% of transactions come from products made from recycled materials or through services such as resale, repair or refills Today, less than one percent of its transactions reach this mark. Towards this kind of circular business models is an elusive but increasingly common goal in the fashion industry, offering companies a way to resolve the tension between sales growth and environmental impact. [H/T Business of Fashion]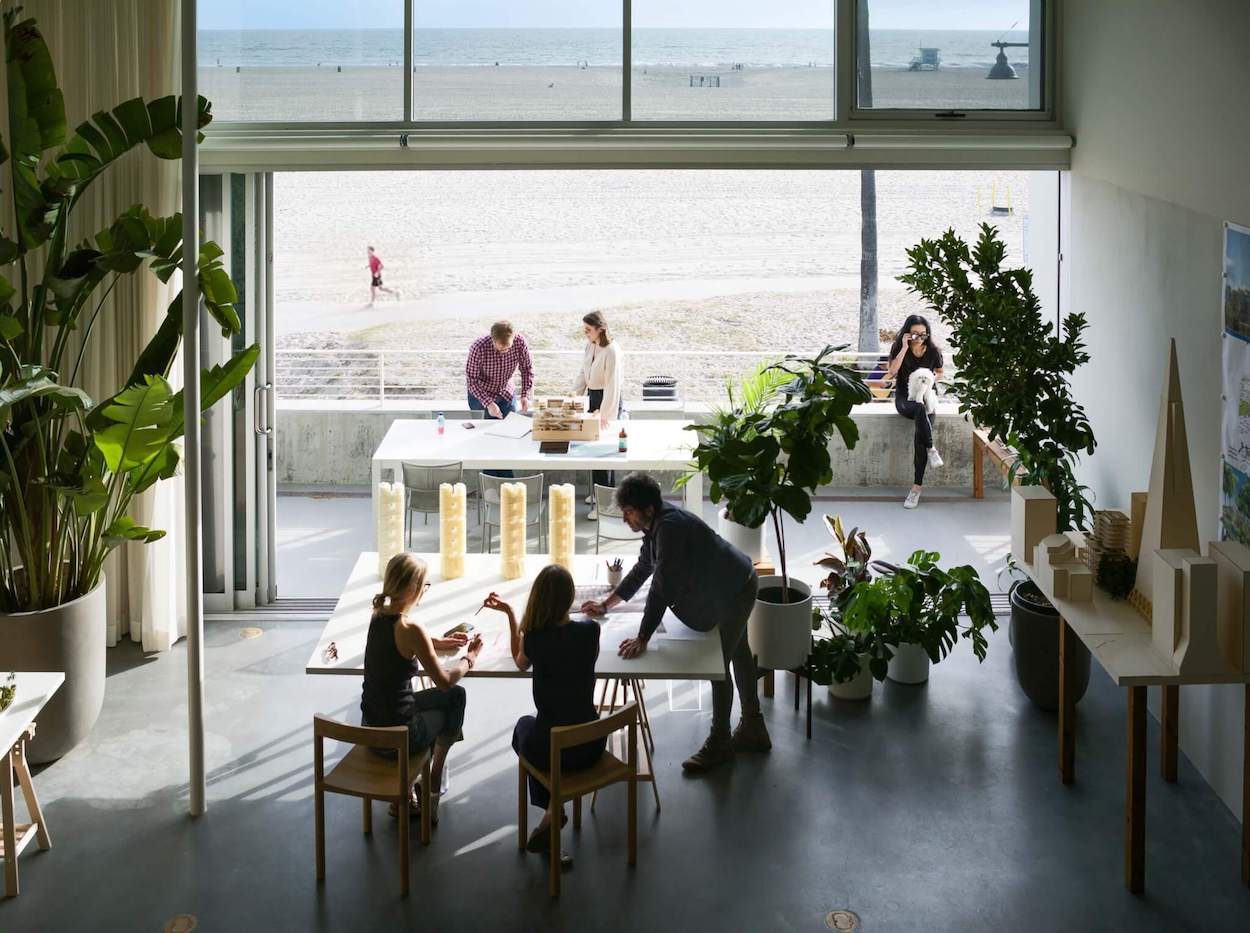 Foster + Partners extends its California footprint to a sunny Venice Beach office.
"Five years after opening an office in San Francisco when designing Apple Park, Foster + Partners has expanded its California footprint to South Los Angeles. In April, the UK-based company quietly opened a fore- position on Ocean Front Walk a few blocks south of Rose Avenue in Venice.Housed in a new mixed-use development, the studio – which is set to welcome 12 staff, mostly designers, by the end of the year. 'year – is an airy, double-height loft space with large glass slides that provide access to a rooftop terrace and great views of Venice Beach and the Pacific Ocean." [H/T The Architect's Newspaper]
Inflation and rising travel costs cause an unusually quiet summer in wine country.
"Many business owners in Napa County and Sonoma have described a downturn, attributing it to a number of factors, including surging international travel and inflation. Gasoline, airfare and accommodation costs are all on the rise. Wine tasting fees have also become more expensive in Napa and Sonoma counties. The scene is a stark change from last summer, when Napa wineries reported outsized demand and tourists were more than willing to shell out for tastings costing more than $500. According to data from Smith Travel Research, hotel bookings were down 3% in July from 2021 and 10% from 2019. Despite this decline, July hotel revenue was up 28% from last year. 2019 due to room rate increases. The average daily room rate in Napa Valley this year is $455, down from $349 in 2021 and $318 in 2020." [H/T San Francisco Chronicle]
A Banksy mural and the downtown Los Angeles building it adorns are heading up for auction.
"In 2010, while in town for the Los Angeles premiere of his documentary 'Exit Through the Gift Shop', British street artist Banksy left fans a gift: a mural of a girl on a swing , suspended beneath the five-foot red "A" of the word "PARKING" on a gravelly lot downtown. Now this girl — along with the historic downtown fashion district building that serves as her canvas — is for sale to the highest bidder Banksy's painting, known to fans as both girl swing and Girl on a swingadorns an exterior wall at 908-910 S. Broadway, a mid-rise Art Deco building with a historic past on the big screen. [H/T The New York Times]
WeTransfer is launching a charity to support underrepresented artists and organizations.
"WeTransfer has just unveiled a new independent charity, called The Supporting Act Foundation, with funding of €600,000 ($597,000) to support underrepresented and underfunded emerging artists and organizations, as well as initiatives centered on the community. WeTransfer's mission with the new venture is to open entry points into the arts and tackle age-old barriers that make the industry inaccessible. [H/T It's Nice That]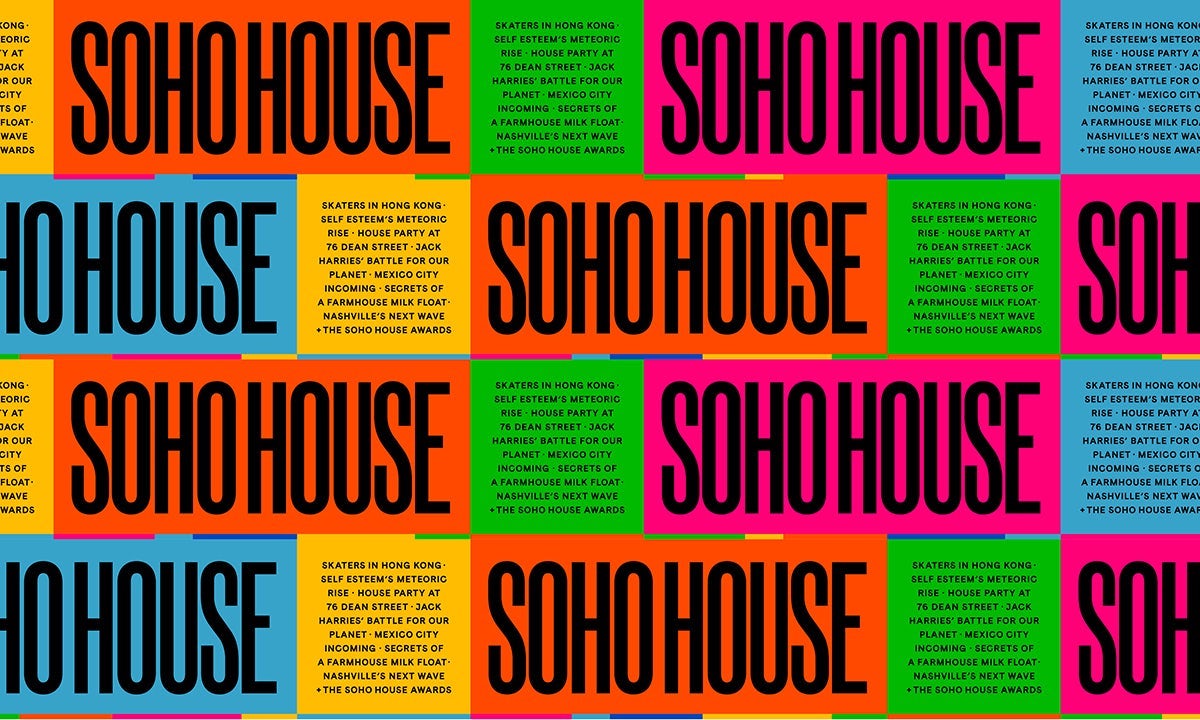 Today's attractive distractions:
The new colorful Soho House magazine will support its annual awards program.
For a brief moment, 1960s dresses became sexual revolution posters.
Two by Ruth Bader Ginsburg signature necklaces head to the auction block.
Kazuyo Sejima plays with transparency for a limited edition Bulgari watch.
All stories
Previous Next