Sat. May 1, 2021 from 10 a.m. to 4 p.m.
1104 N Rotary Drive, High Point NC 27262
Local Triad artists will come together on Saturday May 1st for a SPRING FLING ART SALE. Join us from 10:00 a.m. to 4:00 p.m. for the perfect kick-off to Mother's Day shopping. We will have artwork from local painters Kathryn Cushwa Gerace and Jennifer Donley, and handmade pottery from Kelly Brooke Pottery. The Carolina Red Café will also be featured with locally roasted coffee and baked goods.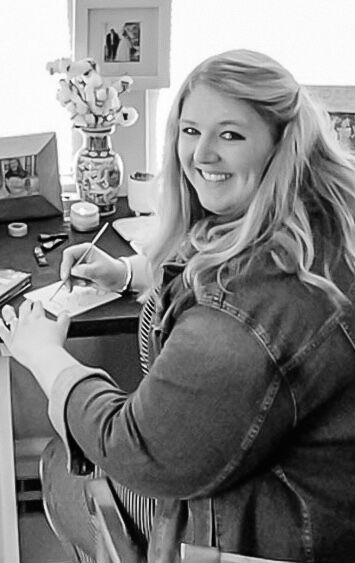 Kathryn Cushwa Gerace hails from High Point. Kathryn was raised surrounded by creativity. With an interior designer turned art teacher as a father and a self-taught seamstress and jack-of-all-trades as a mother, it was inevitable that she was the creative type. From an early age, Kathryn constantly created. Through years of hard work and a formal education, Kathryn truly becomes a master of her craft. Ethel B Designs specializes in custom watercolors, hand painted family portraits, digital art prints, note cards and greeting cards. Our main goal is to make art accessible to everyone! "Creating art to capture the moments and joy of your life while illuminating your home with pops of color." https://ethelbdesigns.square.site/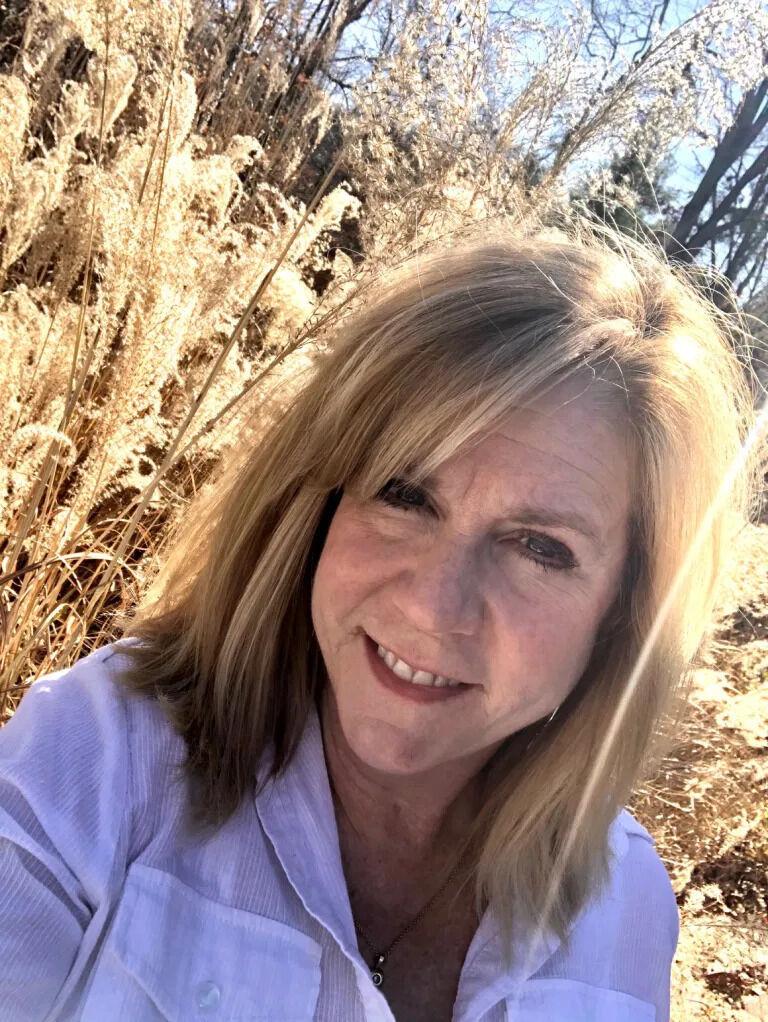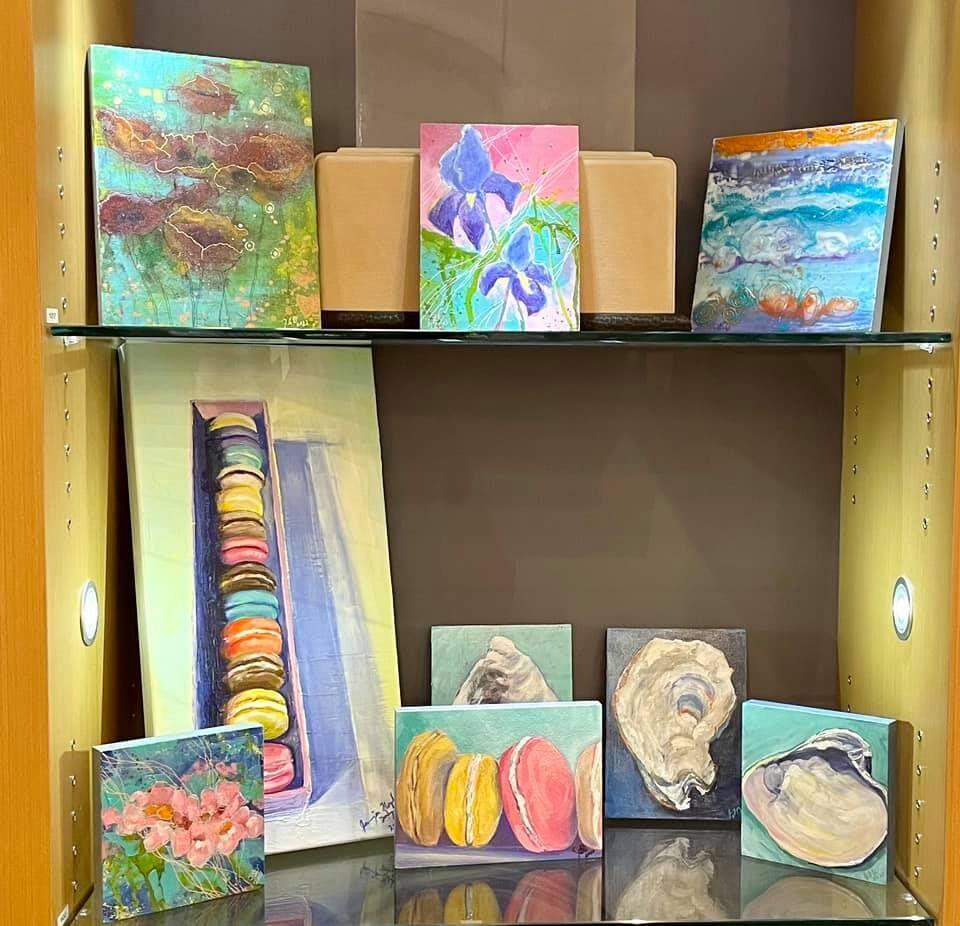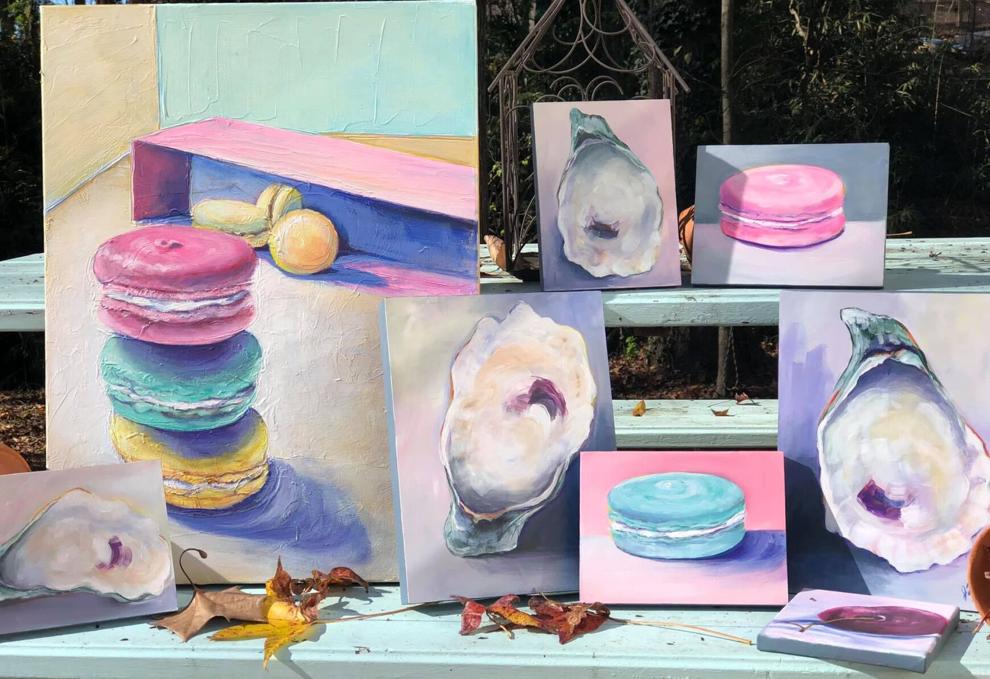 Jennifer Donley is an artist and teacher at Theater Art Galleries in High Point and Creative Aging Network-NC in Greensboro. "I discovered that art was a universal language that we all speak. I strongly believe in all the therapeutic benefits that art has to offer. If you don't like making art, you haven't found your medium yet! I am a multimedia artist. Acrylic, ink, torn paper, collage and watercolor are just some of the mediums I use to express myself. My compositions are an exercise in creativity and an exploration of color and movement. Light, both figuratively and literally, is a recurring theme in my work."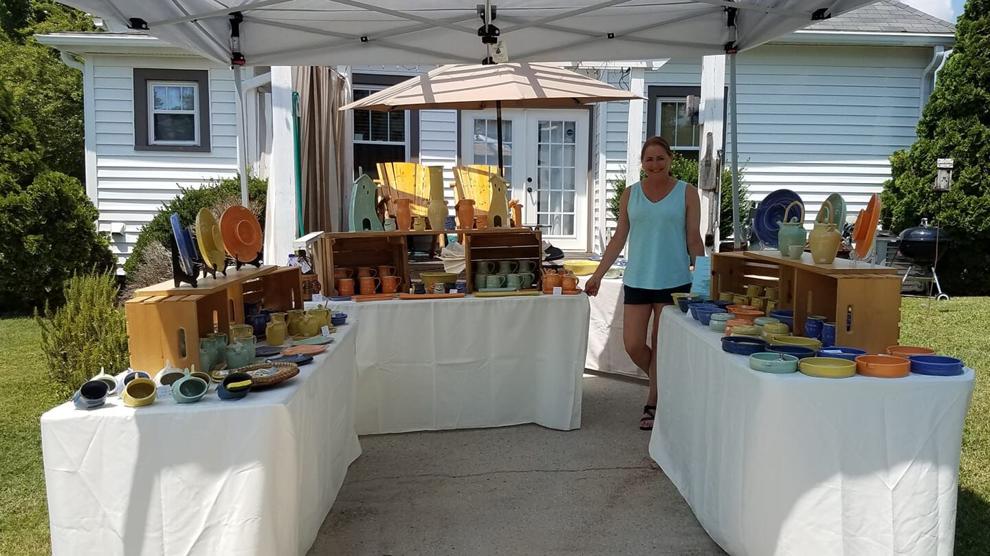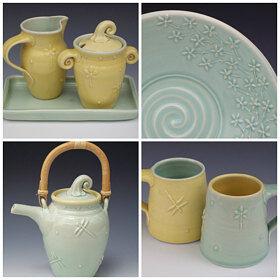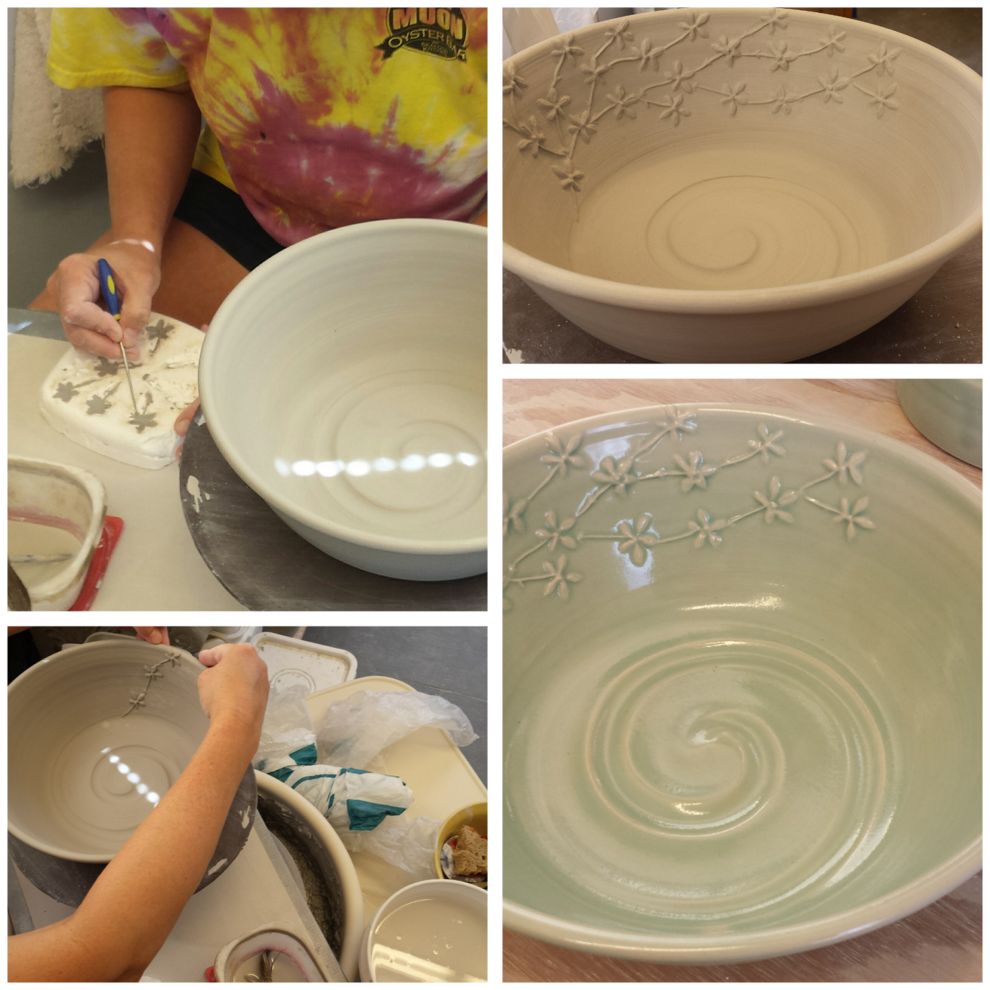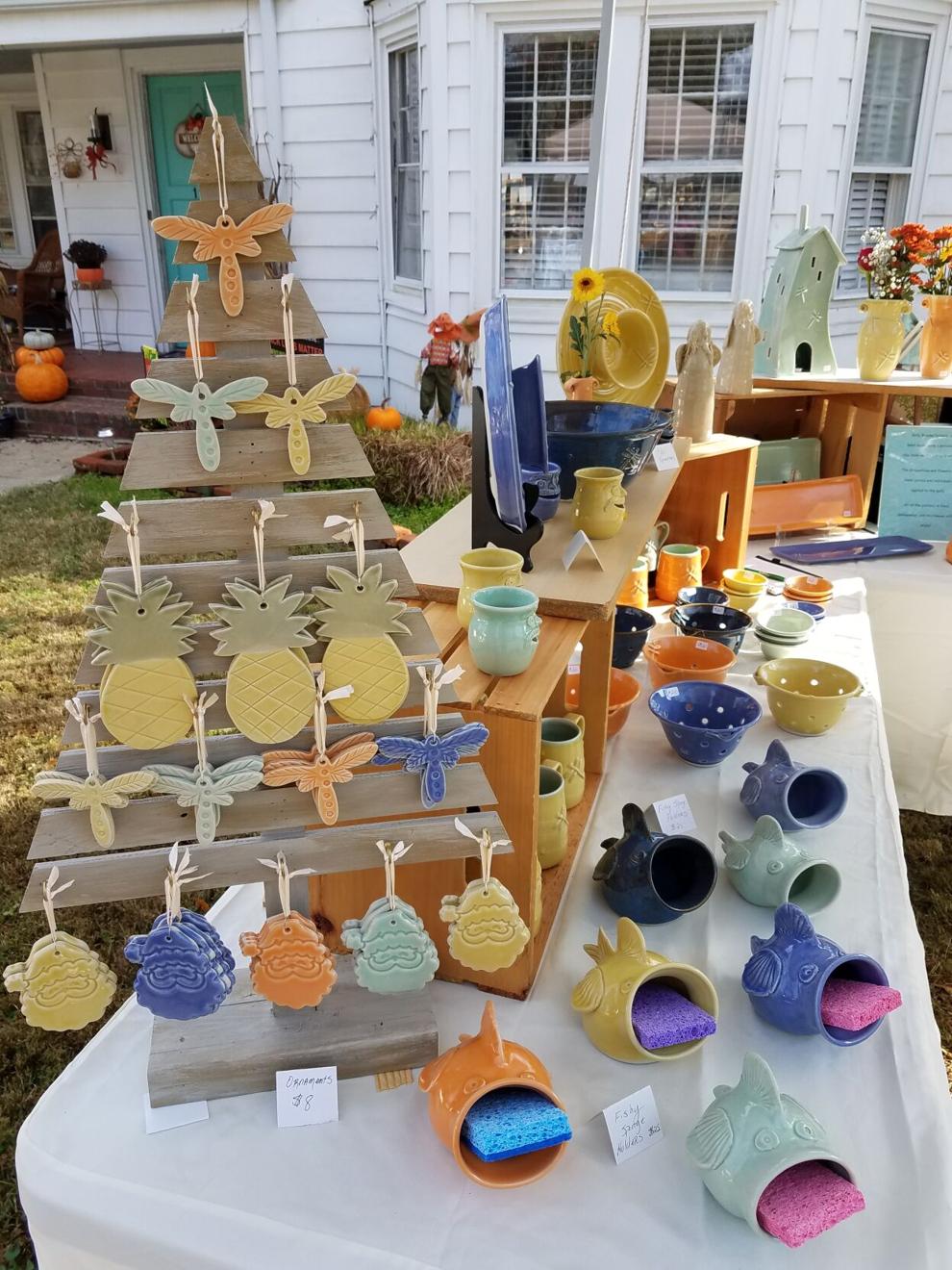 Kelly Brooke Howard lives in High Point and has been a professional potter for 23 years. His training began at Converse College and continued at the Penland School of Crafts. All of Kelly's unique artisan pottery is thrown and/or handcrafted from a body of North Carolina porcelain clay sourced from Asheville, NC. She uses a centuries-old style of embossed surface decoration known as sprigging where she applies individually hand-carved dragonflies and flowers to the hardened and baked leather pots with custom glazes. All work is very durable, food safe, microwave and dishwasher safe. https://www.etsy.com/shop/KellyBrookePottery
The owner of the Carolina Red Café, Rodney Byerly, is a resident of High Point. The Carolina Red Café serves fresh organic and Fair Trade locally roasted coffees in small batches as well as a variety of teas and pastries from Beloved Bake Shoppe. "The primary purpose is to honor my mother's life and legacy – a life she dedicated to providing love, care and laughter to others, especially in times when they need it. Many aspects of this company have been dedicated to showing appreciation for the things she loved most, such as her love for the color red, Christmas, and of course coffee. So while you enjoy your next cup , know that your support for Carol in a red coffee is very important!
We look forward to seeing you at this fun outdoor event being held at 1104 N Rotary Dr, High Point, NC 27262. Please wear a mask.