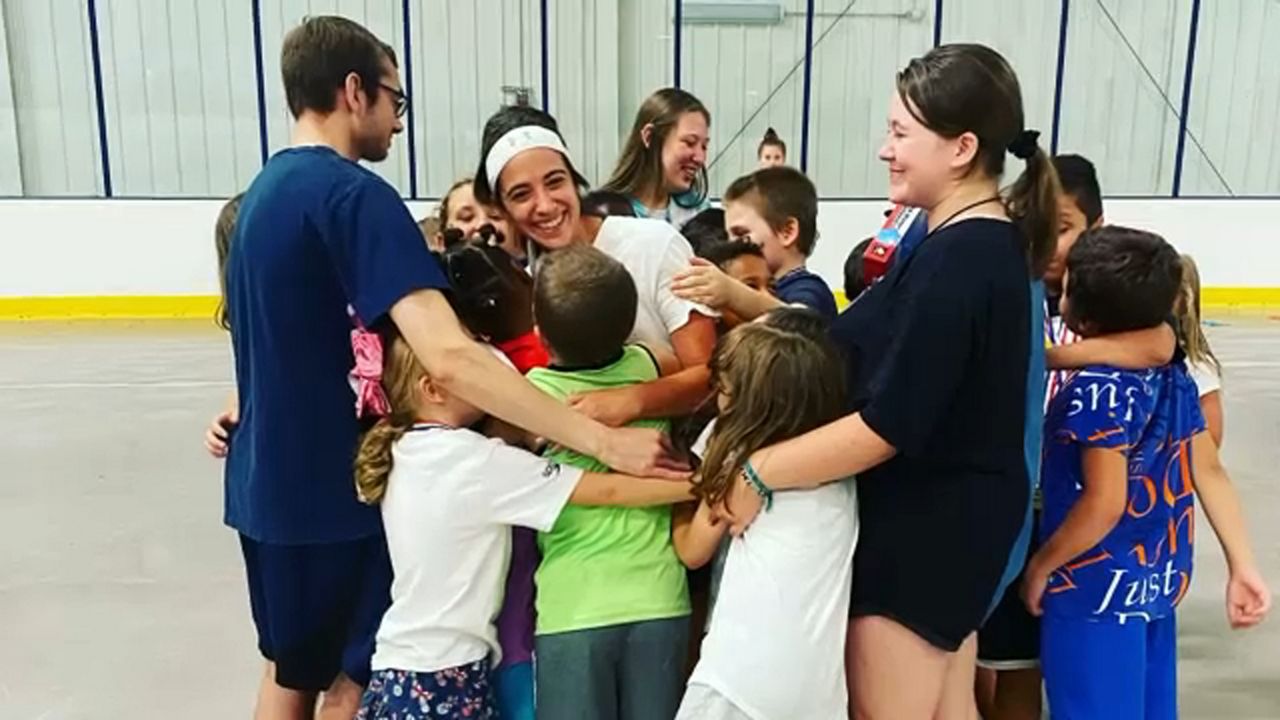 Real heroes of the Red Cross: Lockport organizations scale up
LOCKPORT, NY – In March 2020 – Schools closed and hospital beds were rapidly filling with COVID-19 patients. This is when two entities put their community services to work, they gained momentum. In the end, they gave a few hundred children a safe place to learn, while their parents worked on the front lines of the pandemic.
At Cornerstone CFCU Arena in Lockport, things are much quieter.
"Let me start at the beginning," said Sue Capell, Executive Director and CEO of Youth Mentoring Services of Niagara County. "We started on March 23, 2020 as a virtual learning center for children whose parents are essential workers," continued Capell.
First off, it was breakfast time, free. Then the upstairs portion of the Lockport community rink turned into a school.
This is where Capell's idea of ​​going for it came to life.
"We called it 'Step Up' for a reason," Capell said. "It was time to step up a gear. "
For Capell, having direct contact with the community and as a former educator seeing children in distress required a quick fix.
"The goal of the program was to meet the needs of children and their families," said Capell.
For a small daily fee, they did this, and much more. The catalyst for Shelley Unocic, who is the arena's chief executive, to open up the otherwise closed space saw first-hand the deadlock local healthcare workers found themselves in.
"I got a call from Eastern Niagara Hospital," Unocic said. "One of the workers over there is on my board and she said, 'Shelley, 20% of my workforce canceled today. "
No in-person learning was a huge factor. Thus, calls have been made, partnerships have developed and so have the children.
"Some of the kids started off very calmly, they didn't socialize much," said Nina Frye, program coordinator at YMS. "But then they opened up and took on leadership roles."
Some even learned to ice skate. With crafts, physical education, and even the making of thank you cards for first responders, the Step Up program offered much more than a safe place to learn while mom and dad worked.
Until the end of August of this year, 200 children will be part of the program. They have become a family.
Step Up has been added to the regular Youth Mentoring Services lineup, and it will be held here at the arena.
"For me, this is the celebration of a partnership," Capell said.
A partnership that has left a lasting impact on these smiling faces.
That's why Youth Mentoring Services and Cornerstone CFCU Arena are your 2021 American Red Cross Community Service Heroes.
This is just a snapshot of the nearly 18-month program, which they put together in just one week.
If you are interested in helping children involved in youth mentoring services, they are always looking for volunteers.