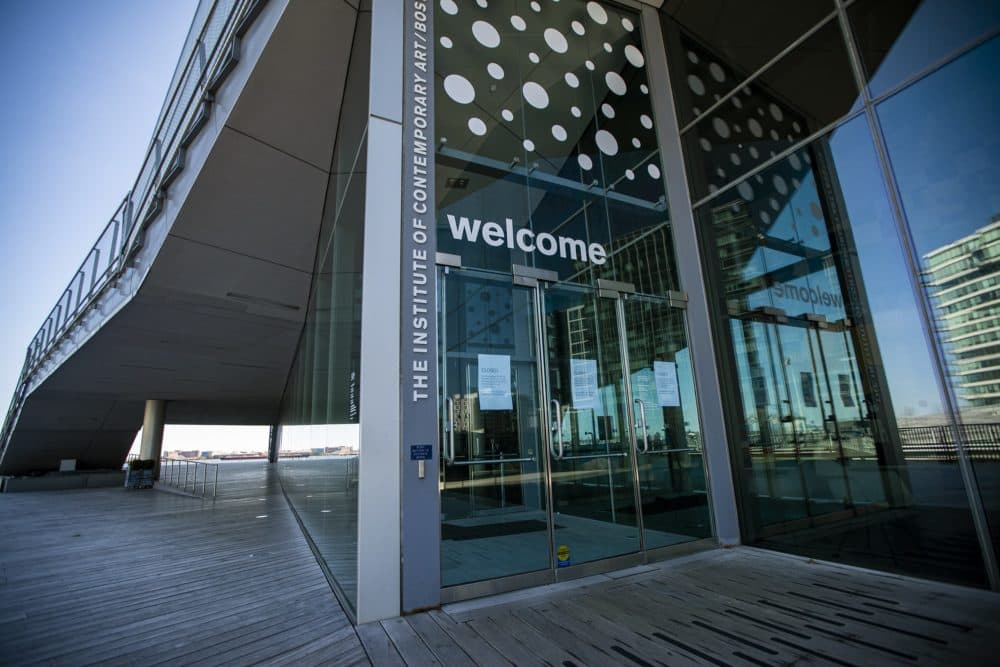 No more masks in Boston's art museums
After 16 months without facial expressions, the director of the Institute of Contemporary Art, Jill Medvedow, is eager to see the smiles of visitors again in the galleries of her museum. "The combination of art and people is powerful," she said.
Medvedow and the leaders of the Isabella Stewart Gardner Museum of Fine Arts and Museums have coordinated throughout the pandemic to deliver cohesive messages to their visitors.
"I think it's really important for us to be able to clearly communicate with our different and diverse audiences what they can expect," Medvedow explained.
Under guidelines from the CDC, Massachusetts and Boston, the three museums are lifting mask requirements for those vaccinated, as well as social distancing.
"It's so exciting," Medvedow said of the defining moment, "the fact that we can now, once again, fully share the pleasures and sense of community that we provide, that we love, that we have missed so much. . "
Each institution has their own unique exhibition schedules and footprints to manage, so they will take their own approaches to increasing capacity over time in their galleries. Here's what you can expect when you leave.
The Institute of Contemporary Art
Starting May 29, the ICA, along with the Gardner and the MFA, will require anyone who is not fully vaccinated to wear a face mask at all times inside the museum. Vaccinated visitors, as well as staff and contractors, can do without masks. Advanced and Timed tickets are highly recommended as the ICA returns to normal, but Director Jill Medvedow said people can now walk and buy a timed ticket if there is availability / space. Outdoor live performances will resume in July. Indoor performances return in the fall.
The Isabella Stewart Gardner Museum
Timed tickets are always needed. The Gardner Museum will not immediately return to full capacity, but plans to gradually increase its staff in the weeks and months to come. Like the ICA, the museum will no longer need social distancing. Indoor concerts resume in the fall.
Boston Museum of Fine Arts
The MFA will increase gallery capacities throughout the month of June. Starting in July, visitors will only have to book timed entry tickets in advance for "Monet and Boston: Legacy Illuminated" and "Writing the Future: Basquiat and the Hip-Hop Generation".