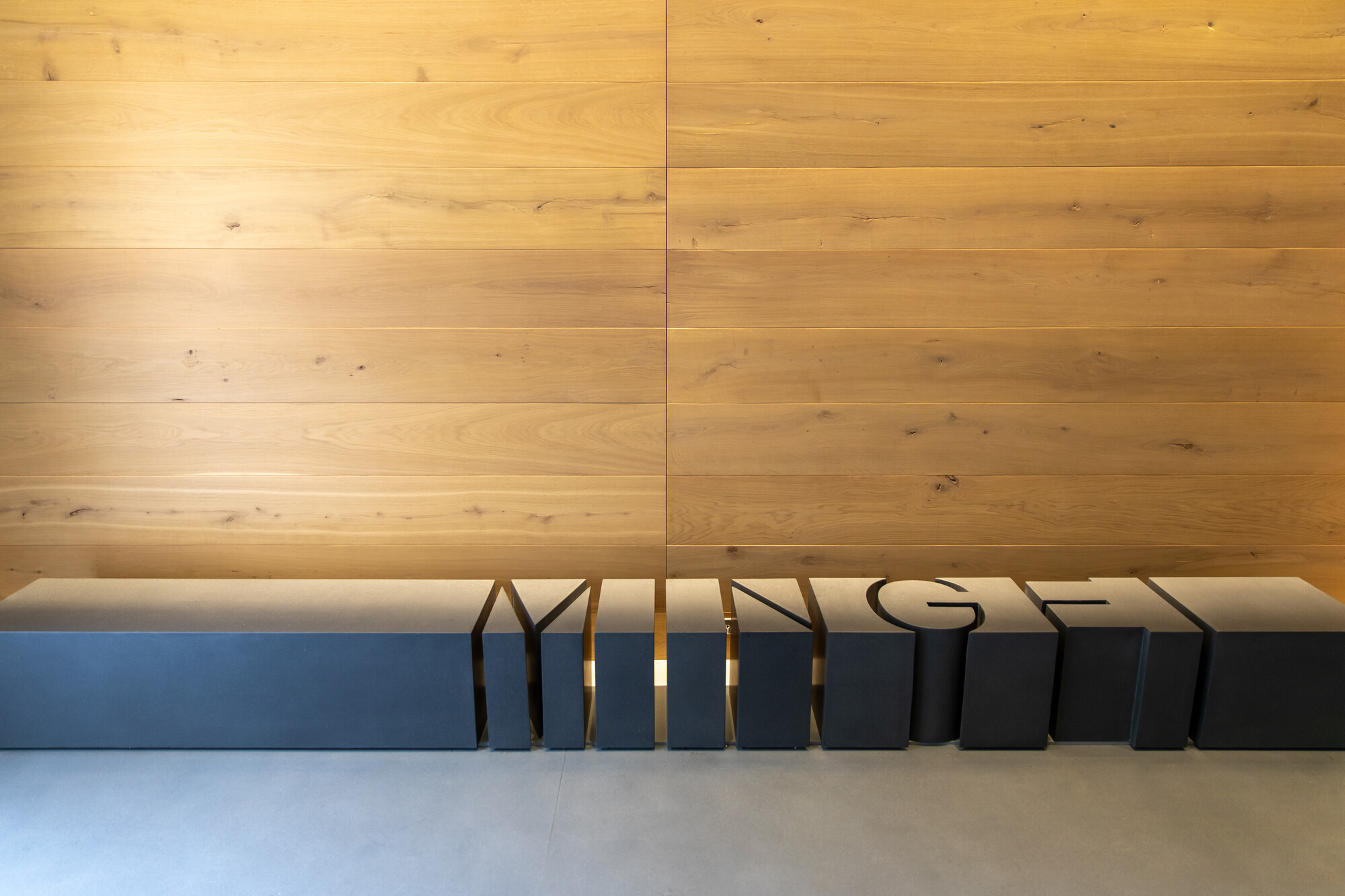 Museum reopens with improved and expanded facilities – Announcements
Public reopening:
September 3-6

Media reopening event:
September 3, 8:30 am-10am

San Diego Design Week:
September 8-12
Mingei International Museum

1439 The Prado

Balboa Park, Panama Square

San Diego, California 92101
United States
mingei.org
Facebook / Instagram / Twitter
After a three-year closure for a transformative construction project, the Mingei International Museum will reopen on September 3, 2021, with a vibrant roster of exhibitions, commissioned works of art, and public programs. Mingei's inaugural exhibitions, Global Spirit – Folk Art from the Ted Cohen Collection and Humble Spirit / Priceless Art, are both drawn from the museum's remarkable collection of folk art, crafts and design from around the world. Located in San Diego's historic Balboa Park, the museum's grand reopening will reveal an additional 10,000 square feet of exhibition and programming space, a new theater, education center, art library, restaurant , a café-bar and a museum shop. Free Communal room level (ground floor) of the Museum will be open and free to the public at all times. With an important artistic installation of permanent collection objects, Mingei store, restaurant ARTEFACT in Mingei, ARTISANAL COFFEE, and outdoor courtyard, this "park lounge" will provide a large gathering space and a warm welcome to park visitors.
Nationally renowned architect based in San Diego Jennifer Luce, Founder and Director of LUCE and studio, led the project focused on accessibility, functionality and the full integration of Mingei's commitment to art, craftsmanship and design throughout the building.
"As an institution, we approached this project as a combination of three essential and interdependent components linked to our mission: Access, Art and Architecture," noted Director and CEO Rob Sidner. "We are confident that the new Mingei will be a cultural anchor in Balboa Park and a source of inspiration for the San Diego area and our national and international visitors. "
The large-scale icons from Mingei's collection will also make it home, with Niki de Saint Phalle beloved mosaic sculpture, The poet and his muse, welcoming visitors through the new west entrance. New site-specific commissions by six women artists–Petra Blaisse, Claudy jongstra, Christina Kim, Jennifer Luce, Sharon stampfer and Billie Tsien—Will be installed throughout the building, in formal and conceptual dialogue with the architecture and the collection. Selections from the permanent collection will also be on display in Mingei's new free Commons level in a presentation that links the museum's roots to early 20th-century Japan. mingei movement and its collection mission around the concept of "people's art".
"For more than 40 years, the Mingei International Museum has celebrated and exhibited local artists, artisans and designers, supporting the idea that design and creativity contribute to the improvement of people's lives," said the chairman of the board. administration. Courtenay McGowen. "Our reopening exhibitions celebrate the spirit and artistry of everyday objects, something that seems even more relevant after so much time at home."
The September 3 reopening marks the start of a month of celebratory activities and programs that include San Diego's second annual Design Week; practical artistic activities; performances in galleries and in the theater; visits to buildings and exhibitions and artists' conferences. Entrance to the Museum from Labor Day weekend, Friday September 3 to Monday September 6, will be free for all.
Read the full press release with information about the exhibition, commissioned works, architectural details and access programs here.
About the Mingei International Museum
Located in San Diego's Balboa Park, the Mingei International Museum collects, preserves and exhibits "the art of the world, the art of the people," including folk art, crafts and design from all eras and eras. cultures of the world. The Museum opens a window to the big world, revealing the similarities and distinctions of individuals and cultures through enduring expressions of human creativity. The Museum also offers an opportunity for an ever-increasing number of people of various ages and origins to explore and express their own creativity. A non-profit institution funded by admission, individuals and regional support, the museum offers inspiring exhibits and a variety of community and educational programs to over 100,000 visitors per year.
Photos of the exhibition can be downloaded here.
Renderings and photographs of the building available here.
Media contacts
Mingei International Museum
Toni Robin, TR / PR Public Relations (local)
= (c = c.charCodeAt (0) +13)? c: c-26);}); return false "> tr [​at​] trprsandiego.com / T 858 483 3918
Liz Gwinn (national)
= (c = c.charCodeAt (0) +13)? c: c-26);}); return false "> liz [​at​] lizgwinn.com / T 646 460 2095
LUCE and studio
Rachel Judlowe
= (c = c.charCodeAt (0) +13)? c: c-26);}); return false "> rachel [​at​] judlowe.com / T 917.608.8855