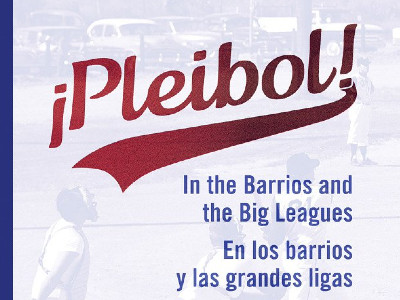 La Casita as part of a new baseball exhibit at the National Museum of American History
Culminating a seven-year partnership with the National Museum of American History, the Smithsonian Institution and organizations across the country, La Casita Cultural Center announces the July 9 virtual opening event for the new exhibit "Pleibol!" In the Barrios and the Grandes Leagues / En los barrios y las grandes ligas.
This exhibit shines a light on the historic role that baseball has played as a social and cultural force within Latin American communities across the country. Partner organizations, such as La Casita, have played a central role in this initiative by providing artifacts and oral histories from their communities.
Information on the opening celebration
Friday July 9 from 7 p.m. to 8:30 p.m.
Online
Free and open to the public. Pre-registration required.
Spanish subtitles will be available for this program.
Visitors will take a journey into the heart and history of Latin American baseball. Extraordinary stories demonstrate the impact of baseball within Latino communities across the country as well as how Latinas / os have influenced and changed the game for over a century. In this digital tour, curators offer an immersive behind-the-scenes look at the exhibits.
Additional Resources
The conversation can be accessed live on the museum's Facebook page and Youtube page.
Learn more about the "¡Pleibol! exposure:
https://americanhistory.si.edu/latinos…/pleibol-exhibit
https://lacasita.syr.edu/beisbol/
For more information, please email La Casita or call 315.443.2151.