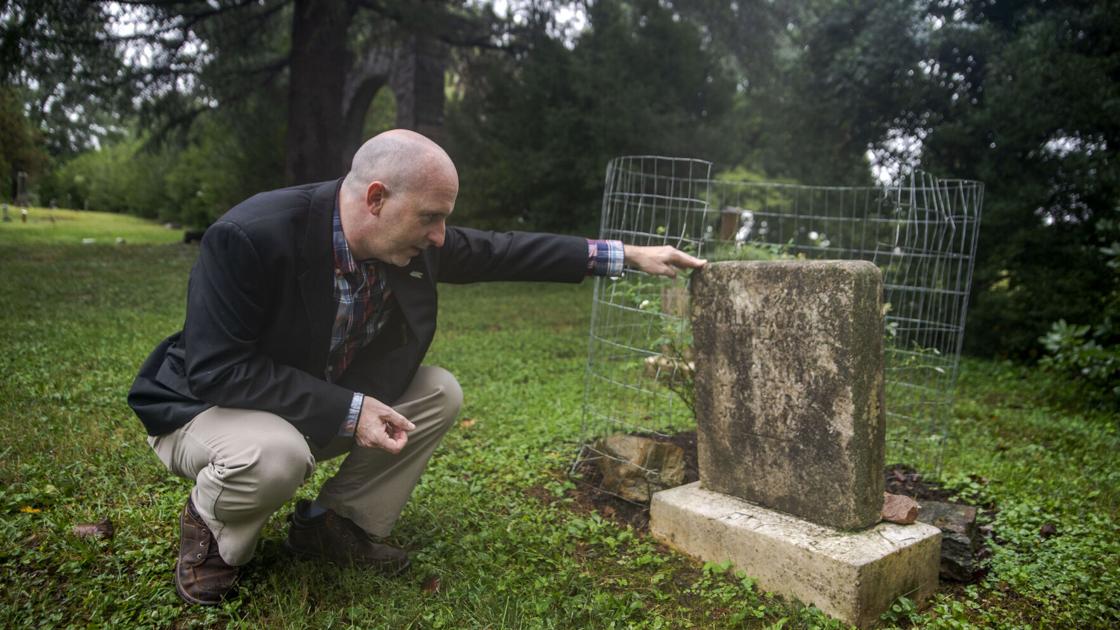 "I'm Back Home": Former Executive Director of the Avoca Museum Joins the Old Town Cemetery Team | Local News
On October 7, the cemetery will begin its 14th year of candlelight visits. During a winding walk through the park, visitors will stop at various tombs and listen to stories from historical performers.
Each year tells the story of a different group of characters, and among that year's stories, McDonald said, is a "gentlelady" who lived at Point of Honor, an African-American tombstone sculptor, a beloved town doctor and the second black principal of the former Dunbar High School, which closed in 1970.
While Hudson helps organize and promote tours, the cemetery also has a brand new artistic director in Loretta Wittman, associate professor of theater at Lynchburg University.
The tours are Hudson's first big event – "trial by fire," he laughed – and by describing his ancestor Cornelius Gilliam, he will help welcome and present the tours. Her period dress, a long brown coat, and a straw hat, hung in the corner of her desk. He said the program is a speaking opportunity for people who no longer have a voice, a "huge and awesome responsibility".
"It gives the story a human face, and you come out of it realizing that history is something real people have gone through," Hudson said. "Sure, we know it intellectually, but often times we don't realize it."
Cornelius Gilliam enlisted in the Civil War as a Private in Blount's Battery in Lynchburg. He served as a "teammate" and drove vehicles, artillery darts, and artillery pieces, tending to mules and horses.