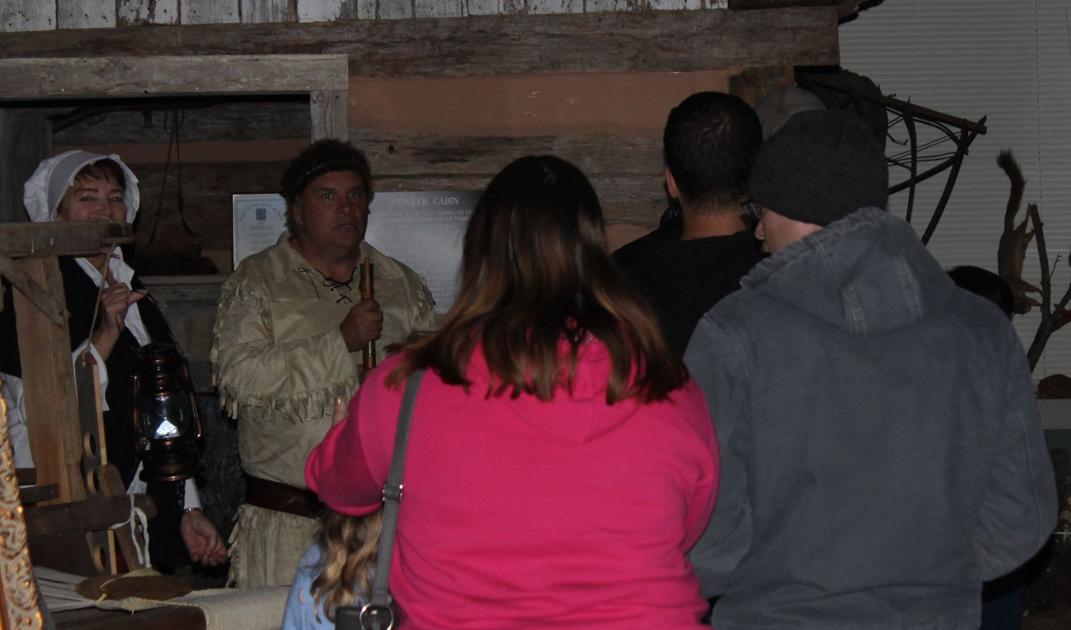 history museum brings haunted entertainment to downtown | Local News
The Hardin County History Museum has come to life, or not quite, with the ghosts of the county's Saturday night past.
Ghosts warned of impending attacks and some that looked like an exhibit suddenly moved to scare those walking through the museum. Some visitors were heard asking people and models what was real and what wasn't as they walked through.
Organizer Kevin Kristen said Elizabethtown founder Samuel Haycraft, General George Armstrong Custer, temperance champion Carrie Nation, President Buchanan, Daniel Boone, a pioneer family as well as Confederate soldiers and the Union all made appearances at the event.
"And JR Neighbors as well as our Mad Doctor for all of your medical needs," he said. "Many other ghosts add to the dread."
The hope is to introduce people to the museum and some famous people from Elizabethtown's past, he said.
"We hope to give the people of Hardin County a taste of Elizabethtown's history and introduce them to the Hardin County Museum for the first time in the hope that they will come back and explore us more," said Kristen .
KC Crawford is a member of the museum's board of trustees. She served backstage and was ready to step in as the alternate character of a Victorian woman missing her much-needed baby. The character highlights the flu epidemic in Hardin County around this time that had an impact on children.
"I've always had a passion and interest in history and I love being involved in the community, so being able to combine the two is great," she said, adding that preserving history is important. "The region is full of so many stories and unforgettable moments."
The haunted museum helps visitors connect and be present in the community while highlighting parts of the county's history in a unique and memorable way, she said.
"Our hope is that the event will generate interest in the community and that they will come back and visit the museum to find out more," Crawford said.
Anthony Heresmann and Dreydon, who was disguised as Batman, passed by the museum on Saturday night.
"It was absolutely wonderful and it's nice to have something like this downtown," Heresmann said.
Batman aka Dreydon thought it was a little scary but fun. It was something the kids could enjoy because it was just a little scary and not bloody, Heresmann said.
"It was good for us," he said.