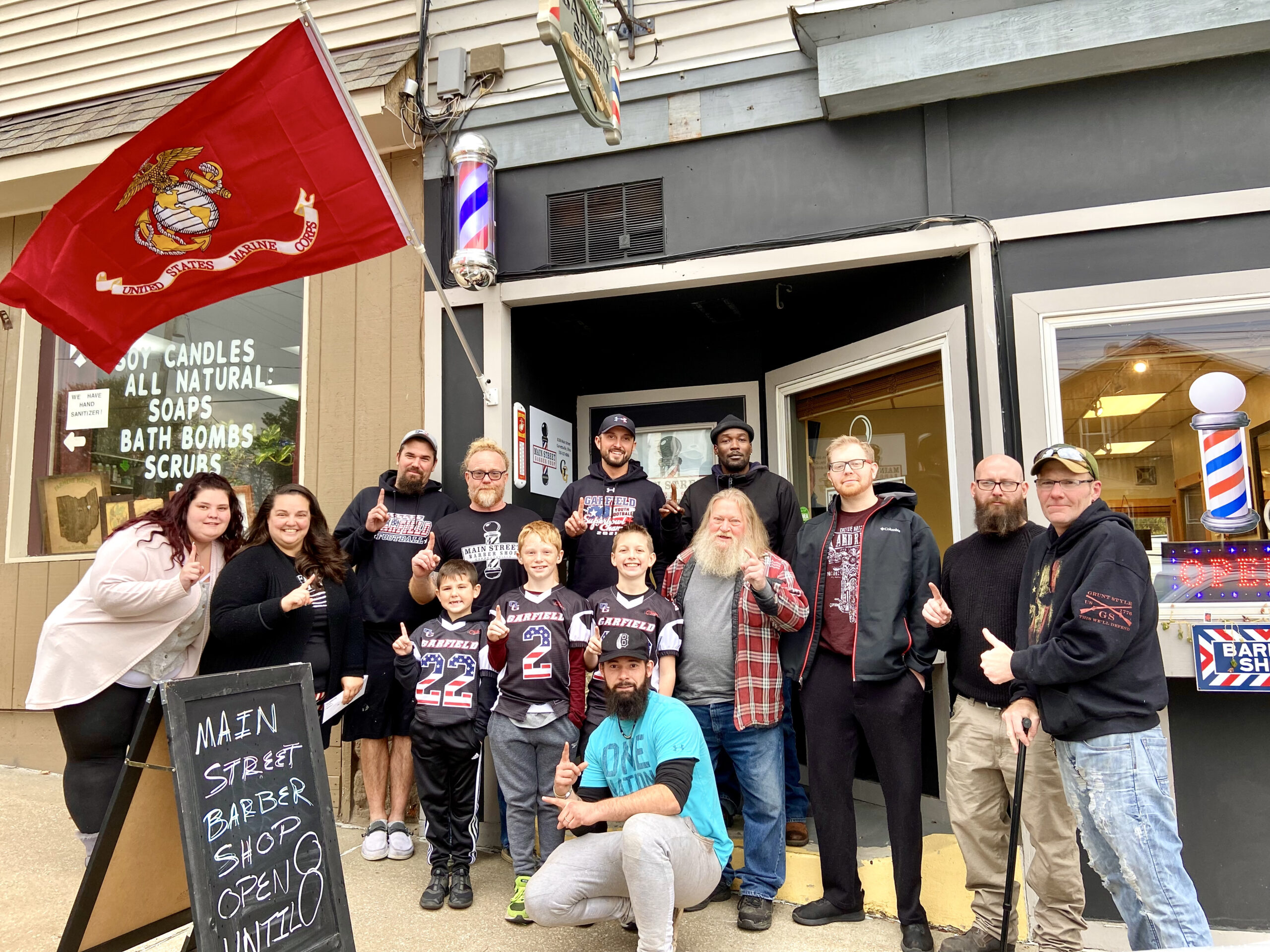 Garrettsville Youth Football League supports military veterans
Garrettsville – On November 4, RJ ​​Rettig, president of the Garrettsville Youth Football League, presented a check for $ 400 to Freedom House to support local homeless veterans. With Veterans Day being celebrated on November 11, Rettig said he wanted to make the donation as part of his patriotic duty.
Freedom House is a non-profit social service organization that provides transitional housing in a Kent facility for homeless veterans. It also provides placement services, sobriety treatment, assistance in obtaining benefits and medical / dental care, as well as legal aid.
Program Manager Lisa McGhee and Case Manager Ashley Cloud accepted the check on behalf of Freedom House. As brothers and sisters of veterans, their work at Freedom House is personal to them. "We are in this with our hearts," they said.
The 14-bed facility is currently occupied by nine veterans, six of whom have come to the presentation to show their gratitude to the league for their donation. They included Antonio Brantley, Jordan Brenner, Robert Barclay, Andrew Lucas, Byron Miller and James Gamble.
The check represented half of the proceeds the Youth Football League raised during Summerfest 2021 to help offset the costs of their red, white and blue jerseys and equipment. Young people sold drinks and T-shirts outside Garrettsville's Main Street Barber Shop, created in 2020 by veteran Chris Blewitt.
"None of this would have been possible without Chris," said Rettig.
The boys representing the Garrettsville Youth Football League included teammates Marc Grubb and Colton Rettig (who had an unbeaten season) and Cameron Baillie, whose team finished second in the Super Bowl.