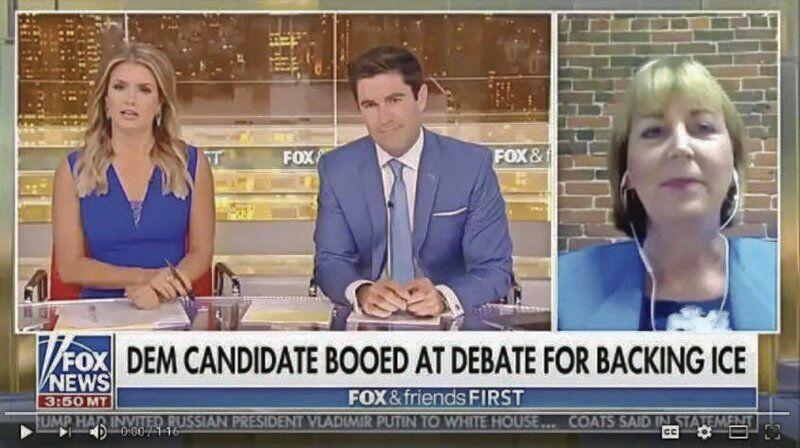 Column: Journalism, Propaganda and Media Integrity | Columns
We must not confuse journalism and propaganda. Today we get both and they can be hard to tell apart. Supporters of former President Donald Trump and President Joe Biden see politics and politics very differently. Everyone tends to go exclusively to sources of information that reflect their point of view. This is the nature of the polarization of politics and society today.
This is especially true among Trump supporters. Often their news sources are Fox talk show hosts who provide more entertainment than insight and disinformation practitioners such as One America News Network and Newsmax.
The late Lawrence Bittman of Rockport, a former professor of journalism at Boston University, understood disinformation very well. He has been described by the New York Times as a "master of disinformation" for his years as the deputy chief of disinformation for Czech intelligence. In a 1983 book, following his defection to the United States, Bittman defined disinformation as "a carefully constructed false message leaked to an adversary's communication system in order to deceive the decision-making elite or the public."
Propaganda, the use of disinformation, according to the principles defined by Joseph Goebbels, "must facilitate the displacement of aggression by specifying the targets of hatred". Seems familiar?
In contrast, journalism's obligation is to "seek the truth" and "serve as an independent checker of power," writes the American Press Institute.
Journalism and journalists have had more than a few difficult years, not only in the United States but around the world. And while a few national media companies appear to be doing well, many local and regional media outlets are suffering severely from declining revenues and competition from social media.
Attacks on journalists are not new. But Donald Trump amplifies media criticism when he feeds mistrust by shouting "fake news". He calls the press "the enemy of the people". He called a reporter a "slimeball" and praised a Republican congressman for slamming a journalist's body. It is not surprising that Trump's verbal attacks on journalists led to multiple assaults on journalists during the invasion of the United States Capitol on January 6.
Its reasons are clear. Trump told CBS's Leslie Stahl, "I'm doing this to discredit all of you and put you all down, so when you write negative stories about me, no one will believe you." He works with the majority of Republican voters.
Trump's Justice Department and the FBI warned shortly before the 2020 election against state-sponsored interference in the US election. FBI Director Christopher Wray told Congress he was concerned about a "constant drumbeat of disinformation," noting that it could undermine confidence in the election results. It worked – and still works – as Republican leaders across the country spread Russian disinformation.
There may be more to fear. It is the protection of media integrity as media ownership is increasingly concentrated among large corporations and high net worth individuals. Rupert Murdoch is the most striking example.
Of note in recent weeks is the acquisition of the Chicago Tribune and eight other major dailies, including the Hartford Courant, the Baltimore Sun and the Orlando Sentinel. The hedge fund, Alden Global Capital, is not called a "vulture" fund for no reason. It only took a few days after the acquisition for Alden to replace Tribune Publishing's entire board of directors. Earlier this year, two editors left the company when the Alden acquisition became apparent. "A vulture, an embarrassment," was how reporters described Alden CEO Heath Freeman in a Washington Post article in June 2020. He also reported that "21 senators urged him to put end to its "reckless acquisition and destruction of newspapers".
Alden founder Randell Smith and his wife donated $ 100,000 to Donald Trump during the 2020 campaign. Could Alden Global shed the weight of his newspaper supporters behind Donald Trump and the candidates sorted out? the shutter while consolidating the control of his party? Are we going back to a time before the 20th century when partisan newspapers flourished?
In the meantime, local dailies and weeklies continue to struggle. They do their best with a small staff and editors often responsible for several newspapers. They highlight local politics, business development, environmental and health issues. Throughout COVID-19, they were essential communication vehicles in keeping the public informed of national and local conditions and requirements. Their reporters are skilled journalists who pursue the facts and seek the truth under the watchful eyes of discerning editors.
Sadly, as journalists strive for objectivity and transparency, the growth of state-sponsored disinformation – too often embraced by politicians and fueled by national, agenda-driven media – continues. The challenge for responsible citizens, politicians, journalists and media companies is to question facts, question assumptions and seek the truth. The future of American democracy may depend on it.
Carl Gustin is a resident of the Côte-Nord who occasionally writes on local, regional and national issues.
||||