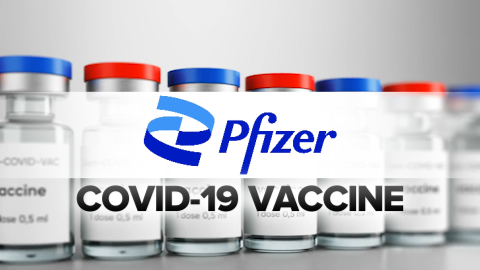 Columbia Health Organizations Prepare for COVID-19 Vaccine Deployment to Children | COVID-19 vaccine information
COLUMBIA – The Food and Drug Administration's vaccine advisory committee voted on Tuesday to recommend Pfizer's COVID-19 vaccine for children aged 5 to 11. With this recommendation, the vaccines could be available in the coming weeks.
Sara Humm, public information specialist for Columbia / Boone County public health and human services, discussed the next steps needed to get the vaccine approved and ready for public distribution.
"The CDC's ACIP [Advisory Committee on Immunization Practices] will meet next week and review the vaccine for children ages 5 to 11, then the CDC director will make a recommendation, "Humm said." After that, the state will change its orders, allowing vaccinators to l Status of administering the vaccine. vaccine."
The ACUP will meet virtually on 2-3 November. According to Humm, this meeting could determine whether the injections will be fully approved and administered in the coming weeks.
MU Health Care's COVID-19 vaccine co-chair, Dr Laura Morris, met with local media on Zoom on Wednesday afternoon to discuss the Pfizer vaccine. She mentioned the logistics behind getting approval to administer doses to children aged 5 to 11.
"We are waiting for a few thousand doses at MU Health Care and I think we will be well stocked to meet the demand of those who want to be vaccinated immediately," she said.
Getting a vaccine for children under this age group seems different from the process for adults. Dr. Morris recommends a smaller dose of 10 micrograms for children aged 5 to 11, rather than the typical dose of 30 micrograms adults receive.
Dr Morris also explained where children can get their vaccines once official approval is obtained and ready to be administered.
"The best place to get this vaccine is actually your family doctor's office," she said.
"We anticipate that the vaccine will be widely available in pediatric and family physician offices both across MU Health Care as well as other community partners," she continued. "Children 7 and older can get their vaccine at their local pharmacy."
Dr Morris expects an official vaccine rollout to be available in early November, but an exact date will be determined based on recommendations from the CDC and ACIP director.