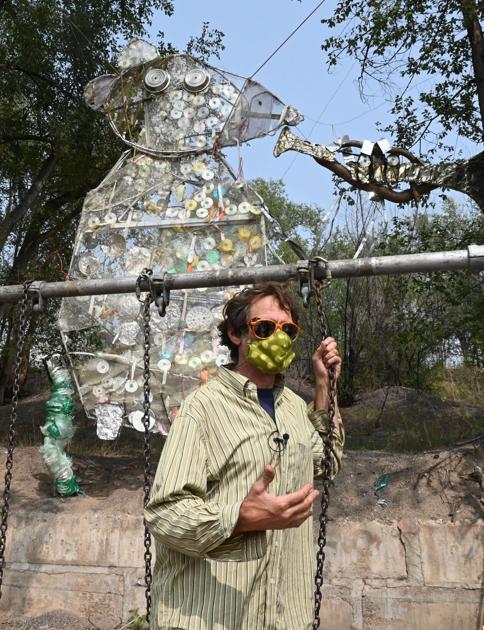 Colorado Springs Arts and Culture Organizations Receive Thousands of Dollars in Grants | Premium
Five arts and culture organizations in Colorado Springs are thousands of dollars richer.
Colorado Creative Industries has announced the recipients of its Colorado Creates Grants, a program that provides financial support to nonprofit cultural organizations and government agencies to help keep art in motion and create jobs in communities.
Concrete Couch, a non-profit organization that combines the strengths of children and adults to build community through creative projects and programs, received $ 7,500. The money will go towards free arts programming and Concrete Coyote, a thriving Hillside neighborhood park built and paid for by the community with free programs open to everyone.
"(It's) awesome. It's COVID – money is super tight," said Steve Wood, Founder and Executive Director of Concrete Couch. "We're trying to build this giant community art park. In a way, the timing is perfect with COVID – we can have classes and keep them safe. We've had 850 classes since the COVID hit. free; we have I didn't make any money. "
Colorado Springs Fine Arts Center appoints new artistic director and producer for theater company
Colorado Creative Industries, a division of the state's Office of Economic Development and International Trade, promotes, supports and develops the state's creative industries to stimulate the economy, create jobs, and improve the quality of life.
The Green Box Arts Festival expands its offer and adds events in August
"We admire the strength and dedication of these hard-working individuals and groups who have remained engaged during one of the most difficult years our economy has faced," said Margaret Hunt, director of Colorado Creative Industries. "The arts contribute significantly to our well-being and our meaning. from the community.
Colorado Creates 2022 Grant Recipients:
– Colorado Springs Children's Choir, $ 8,500
– Colorado Springs Fine Arts Center at Colorado College, $ 10,000
– Concrete sofa, $ 7,500
– Green Box Arts, $ 8,500
– Rocky Mountain Opera Theater, $ 6,500
Contact the author: 636-0270