In the 1960s, the Hirsts began collecting art, focusing on Australian artists, but also going into the international sphere. They were influenced by the leading dealers of the day, including Brian and Marjorie Johnstone from Brisbane, who attracted many leading Australian artists to their gallery in Bowen Hills, and Joseph Brown from Melbourne. During a trip to London, they buy works by Auguste Rodin, Eugène Carrière and Walter Sickert.
Their passion for collecting art was unusual in the suburbs of Brisbane at that time.
"I don't know of anyone my parents were friends with who had a similar collection," says their 81-year-old son Geoffrey, who inherited the collection along with his younger brother Lawrence.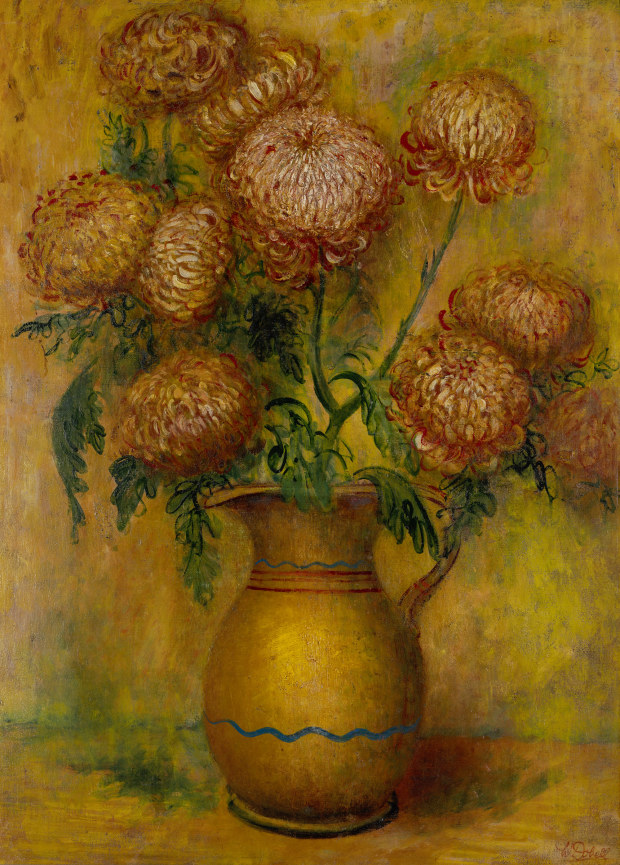 Doc died suddenly in 1975, aged 71. Fritzi continued to live with the collection until his death in 2004, aged 96. In 2010 Geoffrey and Lawrence donated part of the collection to the Queensland Art Gallery, including works by Sickert, Fred Williams and Arthur Streeton. The brothers kept a few works, but the rest will be sold by Philip Bacon at the Brisbane exhibition from April 5-30.
"Nothing was bought as an investment," says Geoffrey. "There was never any thought of 'this might appreciate' or 'this might appreciate', and you can't really say they did that very well. I wouldn't invest in art if money was the goal of the exercise.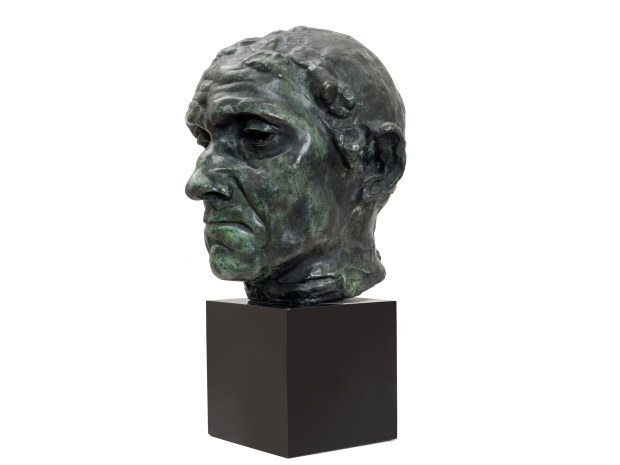 Money was not the goal of the exercise for Fritzi and Doc, and it shows in a refined, coherent collection, not always easy, but intelligent, stimulating and sometimes sublimely beautiful, like that of Lloyd Rees. Chartres Cathedral1967/69 ($165,000), or William Dobell's Chrysanthemums, ch. 1941 ($150,000), influenced by van Gogh and Renoir.
Rodin's sculpture representing the head of Jean D'Aire, designed around 1895 and cast in 1966, ($110,000), commemorates the bourgeois of Calais who, during the Hundred Years' War, offered himself as a hostage to Edward III of England to try to stop the siege of the city and save its starving inhabitants. A sculpture, in other words, which remains distressingly topical.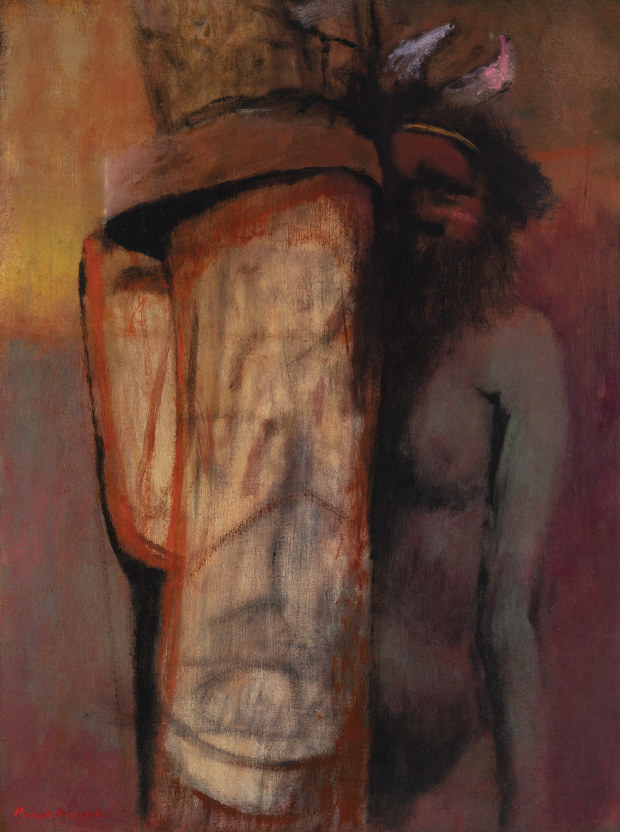 The most expensive work in the sale is the enigmatic by Russell Drysdale Tudawali man, Melville Island1958, offered for $285,000.
"Some works are particularly memorable," says Geoffrey. "There's one, a Clifton Pugh, of a horse eating another horse, which is particularly unpleasant. I don't really know why they bought it. It's hard to believe now. Everything else I liked. »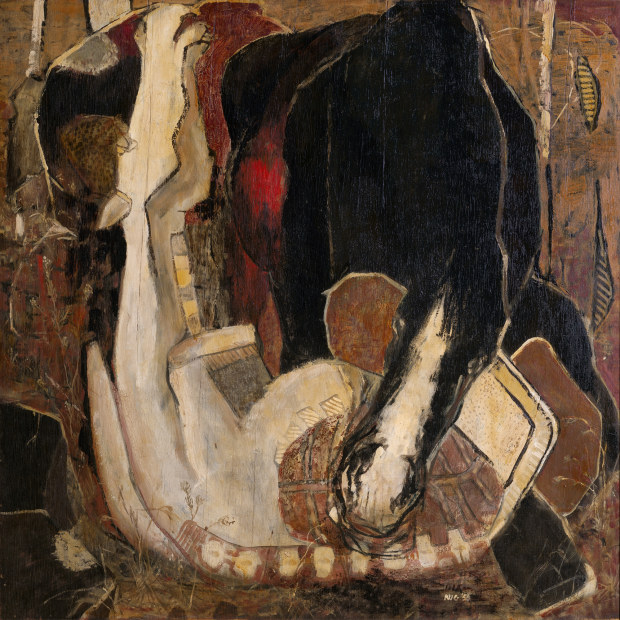 The painting, black horse and white horse, 1956, ($25,000), is a muscular and intriguing work by an artist who did not paint crowds. A metaphor for the darker aspects of human nature?
A certain melancholy permeates the collection, and one can speculate how this relates to Fritzi and Doc's experience of escaping the Holocaust.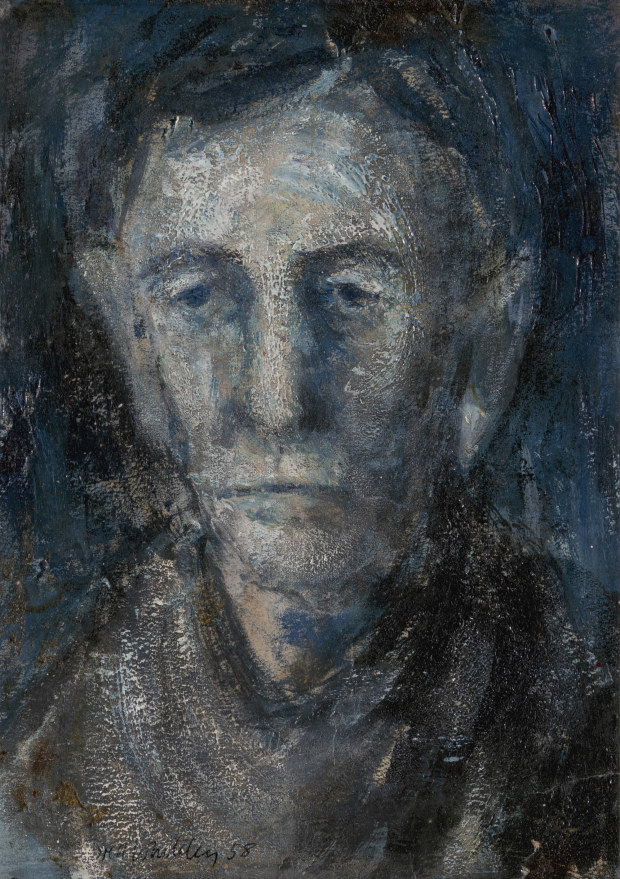 Take one of Brett Whiteley's early oil paintings, Portrait, created in 1958, when the artist was only 19 years old. The work shows a maturity beyond the artist's years and depicts a man who seems to look back on his life in a distinctly gloomy way. (At a price of $18,500).
Speaking of Whiteley, since the international powerhouse Christie's closed its Australian office two years ago, it has promoted Whiteley to the pantheon of modern British and Irish art. Three works by Whiteley have been included in this week's British and Irish Modern Art auctions, a cheeky insertion, perhaps, but good news for Australian Whiteley collectors, who would be delighted to see the international star of the artist gaining momentum. Christie's offers the artist an online feature called "Was Brett Whiteley Australia's Greatest Ever Artist?"
Definitely to spark debate. In Australia, anyway.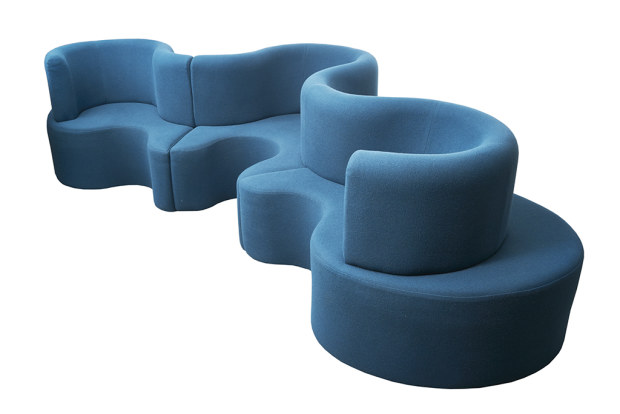 In other news, Shapiro's 20th and 21st Century Design Sale, the first of three this year, will take place next Tuesday in Sydney, featuring a glorious range of furniture including a curvaceous sectional sofa by the Danish designer. Verner Panton ($6,000 to $9,000), and a series of ultra-minimal furniture from the studio of French interior designer Christian Liaigre, imported from Paris for a Sydney mansion.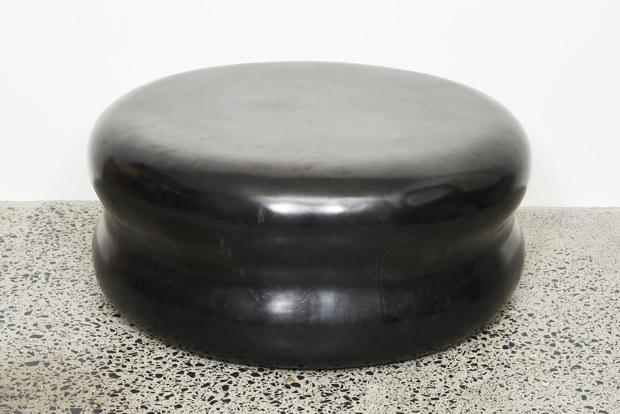 If fashion is more your thing, Bonhams is offering an online auction only of clothes, hats and jewelery from the absolutely fabulous wardrobe of the late Lady Mary Fairfax, featuring designers like Emilio Pucci, Zandra Rhodes, Pierre Cardin, Hall Ludlow, and of course, Christian Lacroix. Auctions end at 4 p.m. on Friday.