Story courtesy of Art Accelerated
The Oregon Art Commission and the Roundhouse Foundation have both granted Art Accelerated funds to Tillamook-based nonprofits to continue their mission of supporting the arts on the Tillamook Coast.
The Roundhouse Foundation has gifted Art Accelerated with $5,000.
The vision of the Roundhouse Foundation is to create positive impact through collaboration in communities by encouraging creative problem solving and innovative programs to boost local economies.
Art Accelerated plans to use donation funds to provide textbooks, journals, and art supplies for the nature drawing and journaling program at Wilson River Academy; art supplies for online painting family events; and accelerated art teacher stipends.
The Oregon Art Commission awarded Art Accelerated a $2,000 grant.
The mission of the Oregon Art Commission is to improve the quality of life for all Oregonians through the arts by stimulating creativity, leadership, and economic vitality.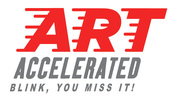 Art Accelerated plans to use the grant to cover social media management costs, internet costs, QR code technology, and accounting improvements.
Art Accelerated is a non-profit artist organization that promotes the arts on the Tillamook Coast. We support contemporary artists with exhibitions, performances and educational programs for young people and adults. Writers MeetUp, online drawing and painting classes, pop-up shows and artwork.
For more information on Art Accelerated programs, courses, and more, visit www.artaccelerated.org