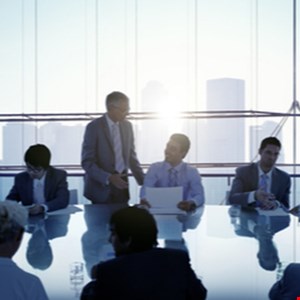 Almost every organization in the United States has experienced a cyber event in the past year
Almost all (98%) US-based organizations have experienced at least one cyber event in the past year, according to Deloitte's 2021 Future of Cyber ​​Security Survey. This compares to 86% of non-US organizations.
The study, which surveyed 577 senior executives around the world about their organization's cybersecurity programs, also found that a huge proportion (86%) of U.S. businesses were facing an increase in cyber threats due to COVID- 19. Interestingly, a significantly lower proportion (63%) of non-U.S. Executives reported experiencing an increased attack rate during the pandemic.
U.S. executives have also revealed a wide range of business impacts resulting from IT incidents or breaches over the past year. These include operational disruptions (28%), drop in share price (24%), change of management (23%), theft of intellectual property (22%) and loss of trust in consumers (22%).
Despite this, 14% of U.S. leaders admitted that their organization had no plan to defend against cyber threats, compared to just 6% of non-U.S. leaders.
According to the survey, the top three barriers to cybersecurity management programs in U.S. organizations were increased data management, scope and complexity (38%), inability to cope with rapid technological change (35%) and the need for better prioritization of cyber risks. across the company (31%).
Another major security challenge for US businesses is recruiting, with 31% of US executives saying they can't attract or retain cyber talent. This compares to just 16% of non-US companies.
Surprisingly, respondents viewed the unintentional actions of well-meaning employees (28%) as the biggest cyber threat to U.S. organizations. This was ranked above phishing, malware or ransomware (27%). Yet despite this, 15% of U.S. executives admitted that their organization had no way of detecting or mitigating indicators of employee cyber risk.
The report also found that cybersecurity is a bigger issue on the boards of U.S. companies compared to their non-U.S. Counterparts. For example, almost all (96%) of U.S. executives said cybersecurity was on the board's agenda more than once a year, compared to 88% of non-U.S. executives.
Commenting on the findings, Deborah Golden, US Head of Cyber ​​and Strategic Risks for Deloitte Risk & Financial Advisory, said: Transformations made or tactics for improving bad actors.
"Aggressive organizational digital transformations and ongoing remote working for some seem to place more emphasis on the human side of cyber events – both the lack of cyber talent and the potential risk that well-meaning employees can pose. We're seeing leading organizations turn to cutting-edge technology to help fill these gaps. "